We want your appointment with us to be as
smooth, efficient, and comfortable as possible.
Introducing, IntakeQ.
A secure and simple way to exchange information.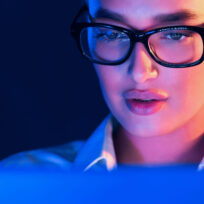 We are excited to offer you the ability to complete your intake process privately and conveniently prior to your appointment. A pre-visit email will be sent to you, providing you with a private way to give your doctor all the information she needs for your upcoming visit, and saving you time in the waiting room.
The bread & butter of our platform are the pre-built design sections, called items that you can add to the page.
Just click & drag to create beautiful pages in a matter of minutes. No designer talent or coding skills necessary.
Request Your Appointment Today!
If you'd like to find out more about our practice or would like to schedule an appointment
with B-Town Eyecare, we invite you to give us a call today at 206.242.8545 or,
REQUEST APPOINTMENT
Please provide the details below and we will do our best to accommodate your request.
B-Town Eyecare
19987 1st Ave S, Ste 105
Normandy Park, WA 98148
Phone: 206.242.8545
Fax: 206.244.2020
Our Culture & Core Values
Innovation | Collaboration
Respect
Authenticity | Gratitude

© 2023 All Rights Reserved | B-Town Eyecare