Do You Need Urgent Eyecare?












Did you know your Optometrist can help you
with red eyes, or sore eyes, sudden vision loss,
foreign body removal and other eye emergencies?


How Do I Know If I Need Urgent Care?
An eye emergency is any eye injury or eye trauma that puts your eyesight at risk. Most eye emergencies require immediate attention.
REDNESS ACCOMPANIED BY PAIN IN THE EYE
PAIN IN OR AROUND THE EYE
SUDDEN CROSSED, TURNED OR "WANDERING EYE"
DISCHARGE, CRUSTING OR EXCESSIVE TEARING
NEW FLOATERS (i.e. SPOTS, STRINGS, COBWEBS)
Bulging of the eye or swelling of eye tissue
FLASHES OR STREAKS OF LIGHT
SUDDEN ONSET DOUBLE VISION
SUDDEN BLURRING THAT PERSISTS
BURNS ON YOUR EYE OR EYELID
SUDDEN CHANGE IN PUPIL SIZE
At B-Town Eyecare we take urgent eye problems seriously and want to make sure you have the information you need in these situations. If you believe you are experiencing an eye emergency, contact your eye doctor immediately. If your doctor is unavailable, go to the nearest emergency room.
Same Day Urgent Eye Care Appointments
The human eye is delicate and very susceptible to injury.
If you suffer an eye injury or wake up with an eye infection, don't panic. Contact us for immediate assistance. We equip our offices with leading-edge technology, and Dr. Bansal is experienced and qualified to provide emergency eye care.
We will examine your eyes thoroughly to diagnose the problem and treat it effectively – alleviating your painful symptoms and helping to prevent vision complications.
We offer same day or next day appointments for urgent eye care issues. Each day we have a set number of urgent care appointments available, call us at 206-242-8545 to speak to a team member, and check our urgent care availability.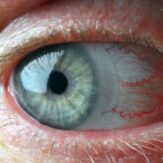 Request Your Appointment Today!
If you'd like to find out more about our practice or would like to schedule an appointment
with B-Town Eyecare, we invite you to give us a call today at 206.242.8545 or,
B-Town Eyecare
19987 1st Ave S, Ste 105
Normandy Park, WA 98148
Phone: 206.242.8545
Fax: 206.244.2020
Our Culture & Core Values
Innovation | Collaboration
Respect
Authenticity | Gratitude

© 2023 All Rights Reserved | B-Town Eyecare