"Working with and learning from my patients provides me immense gratitude and joy. I am constantly striving to expand my knowledge and expertise in all areas of eye care. My ultimate goal is to listen to my patients to determine their unique needs, utilize the latest technology, and offer the most effective treatment options so they can enjoy the highest quality of vision and eye comfort possible. I also want to have every patient leave my office feeling that they have a better understanding not only of their eye health, but also how it may impact their overall well-being."
J. Bansal, OD
Dr. Jatinder Bansal
OPTOMETRIST
Dr. Bansal provides full scope optometric eye care, along with diagnosis and treatment of ocular disease. With extensive experience in academic research and practicing in a variety of clinical settings, she manages a wide range of ocular conditions including anterior segment disease, cataracts, glaucoma, and diabetic eye disease.
Dr. Bansal sees patients ages 4 years and up, with a special interest in caring for patients suffering from various forms of ocular surface disease, such as dry eye. She relies on her attention to detail, kind demeanor, and excellent communication skills to put patients of all ages at ease.
Also, her highly personalized approach emphasizes the importance of education, and for her patients to leave with a firm understanding of their vision, ocular health, and systemic well-being.
Dr. Bansal is active in her profession, with memberships in the American Optometric Association, Optometric Physicians of Washington, and the King County Optometric Society. She has also participated in multiple volunteer eye care missions to the Dominican Republic, where she helped perform free eye examinations, and distribute glasses and medical supplies to those in need.
New England College of Optometry

Boston, MA

Emory University

Atlanta, GA

University of Florida

Gainesville, FL

University of British Columbia

Vancouver, Canada
Pupil Displacement in Corneal Topography Images Is Related to The Eye's Refractive Error. Jatinder Bansal, OD, Nancy Coletta, OD, PhD, Anne Moskowitz, OD, PhD.
Ocular Hypertension Treatment Study (OHTS), A Randomized Trial Determines That Topical Ocular Hypotensive Medication Delays or Prevents the Onset of Primary Open-Angle Glaucoma, Arch Ophthalmology. 2002; 120:701-713.
Advanced Glaucoma Intervention Study (AGIS), 1999
American Optometric Association
Optometric Physicians of Washington
King County Optometric Association
The American Academy of Orthokeratology and Myopia Control
Ocular Wellness & Nutrition Society
Dr. Bansal was born and raised in Vancouver, B.C., Canada, and has lived in various cities all over the U.S. for her education and training since 1997, before calling Seattle her new home. When not taking care of her patients and managing her practice, she enjoys reading, gardening, and travel, especially exploring the Pacific NW. She also devotes much of her spare time to her close friends, family and her puppy, Humphrey.
Professional Affiliations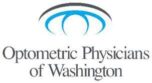 Request Your Appointment Today!
If you'd like to find out more about our practice or would like to schedule an appointment
with B-Town Eyecare, we invite you to give us a call today at 206.242.8545 or,
REQUEST APPOINTMENT
Please provide the details below and we will do our best to accommodate your request.
B-Town Eyecare
19987 1st Ave S, Ste 105
Normandy Park, WA 98148
Phone: 206.242.8545
Fax: 206.244.2020
Our Culture & Core Values
Innovation | Collaboration
Respect
Authenticity | Gratitude

© 2023 All Rights Reserved | B-Town Eyecare