Dry Eye Disease Management
Dry Eye Disease, also known as Keratoconjunctivitis Sicca, is a condition that results in inflammation of the eye and the tear-producing glands. This inflammation decreases the eye's ability to produce normal tears that protect the eye from irritation and keep it moisturized and lubricated.
WHAT IS DRY EYE DISEASE (DED)?
DED is characterized by an inability of the glands and structures around the eye to adequately hydrate and lubricate the front of the eye resulting in structural changes and damage to the eye.
UNDERSTANDING THE ANATOMY
The tear film is composed of three intermingling layers:
Oily (Lipid) Layer
Outermost layer prevents evaporation
Watery (Aqueous) Layer
Middle layer moisturizes the eye
Mucous Layer
Inner layer allows adherence between
the eye and the watery layer
SYMPTOMS OF DRY EYE DISEASE
Since the tear film is exposed directly to the air, the protective lipid layer is essential for maintaining a healthy film on the eye. When the protective lipid layer of the tear film is lacking, often caused by a blockage or obstruction of the eyelids meibomian glands, the result can cause a variety of problems including the following:
Need to Use Lubricating Tears
According to research, over 16 million Americans have dry eyes. However, this number may be significantly higher. Those who develop the disease can experience problems with daily activities like reading, watching television, using the computer and mobile phones, dealing with work, and driving.
Many people mistake the dry eye symptoms for allergies, climatic conditions or just "eyestrain".
While all of these may aggravate dry eye symptoms, they are not the cause.
The aqueous layer makes up the bulk of your tear film, however your lacrimal gland may not be functioning properly enough to supply enough water within your tears.
The oily (lipid) component of your tear film is critical for protecting your tears from evaporating between blinks. Meibomian gland dysfunction (MGD) accounts for most cases of dry eye syndrome.
Inflammation plays a key role in diagnosis and treatment of dry eye disease. Recognized as both a cause and consequence of dry eye, inflammation is a primary target in assessing the type of dry eye that you may have, along with determining a treatment plan.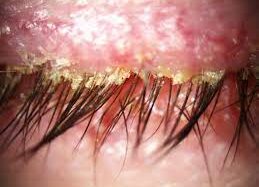 Dry eyes are often accompanied with a condition called blepharitis or eyelid inflammation. This inflammation causes the tips of the eyelid to swell up, appear red and inflamed, and produce infected debris called scurf.
Demodex are tiny mites that live in your eyelash follicles and the glands of your eyelids. Regardless of whether the culprit is bacteria or Demodex parasites), both release toxins into the tear film, causing additional inflammation and irritation.
LID FUNCTION & INCOMPLETE BLINKING
Dry eye disease (DED) poses a significant public health concern, given its increasing prevalence and impact on patient quality of life. In addition, digital screen use is on the rise, which is known to decrease a patient's blink frequency and completeness.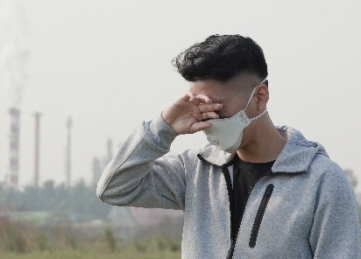 This can have the biggest environmental impact on dry eye disease. An estimated 40% of the world's garbage ends up in the air after burning, filling it with millions of invisible toxins, contributing to poor air quality which can exacerbate the effects of dry eyes,
Ocular hypersensitivities due to allergies can cause your eyes to be red, watery, itchy, or filmy. Seasonal changes, particularly in the spring, summer, and fall— cause there to be a high number of pollens and allergens in the air.
Many systemic health conditions impact the structures and the health of the eyes. Autoimmune diseases (i.e., Lupus, Crohn's Disease, Rheumatoid Arthritis, Sjogren's Syndrome, and many more), metabolic diseases (i.e., Thyroid disorders), stress, lack of sleep, and poorly balanced diet drive inflammation in the body and contribute to your ocular surface issues, including Dry Eye Disease.
Several medications may cause a reduction in the functionality of the tear ducts and lead to dry eyes. These include:
Diuretics
Decongestants
Antihistamines
Anticholinergics
Antidepressants
Hormones
Hypertension medication
Dermatological agents
Lortab (acetaminophen and hydrocodone)
Ibuprofen (Advil)
Certain Birth Control pills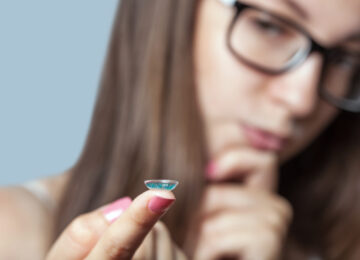 CONTACT LENS INDUCED DRY EYE
Contact lens wearers are at a higher risk of developing dry eye. Whether your contact lens is blocking oxygen from entering the eye, or the tear film breaks up, both cause the contact lens to irritate the surface of the eye.
While dry eye syndrome (DES) is very common among both contact lens wearers and non-wearers alike, the symptoms can be more severe and uncomfortable if you wear contact lenses. Typically, DES symptoms include irritated, red and itchy eyes.
PREGNANCY & HORMONAL CHANGES
Blurred vision, itchiness, burning, or discomfort when wearing contact lenses, as well as sensitivity to light may occur during the early stages of pregnancy, when hormones are most active. These hormones have also been shown to adversely impact meibomian glands, located within the upper and lower eyelid margins.
Complications from certain medical procedures, including eye surgery and radiation therapy, will very often result in Dry Eye Disease. Radiation therapy to treat head and neck cancers, cancer of the eye socket or whole brain radiation for brain cancer, often damages the lacrimal glands. The glands may decrease tear production and cause dry eye symptoms.
This is also true for laser eye surgery, such as LASIK, where symptoms may develop due to an increased corneal sensitivity following the surgery.
Working in very dry or dusty environments has been shown to worsen the effects of dry eyes. Dry climates tend to have high winds and little moisture in the air, which can cause the tears to evaporate quickly. Furthermore, cold weather may lead you to spend most of your time indoors, exposed to dry heat. This can evaporate your tears, leading to inflamed, itchy eyes.
PROLONGED DIGITAL
DEVICE USE
Spending long periods of time using digital devices can cause significant strain on the eyes. We also automatically blink less when we are concentrating on visual tasks. Regular breaks can counteract this effect.
As we know, any sort of smoke can irritate the eyes and exacerbate the symptoms of dry eyes, including tobacco smoke. When our eyes are exposed to smoke, microscopic particles get stuck inside them, remaining in place long after the visible smoke has cleared.
"How can I have dry eyes when they water all the time?"
This paradox occurs because keeping our eye moist is a big part of our vision, however if the eye starts to become dry our bodies reflex mechanism is to ramp up the production of tears – this results in watering, sometimes the watering is so extreme that it runs out of the eye and down the cheeks like you are crying. This is called reflex tearing.
Dry eye affects more than 30 million people in the United States alone. As simple and innocuous as it sounds, dry eye is anything but a simple disease. If ignored or left untreated, it can lead to serious complications, even blindness. Most people afflicted with dry eye don't even know they have it. What are the warning signs? Should you visit an eye doc? Good questions. Get your head out of the sand, be smart and know what symptoms, or just sheer annoyances, to watch for.
If you answered yes to one or more of these questions, you may have dry eye.
HOW DO YOU TEST FOR DRY EYE DISEASE?
There is no single test to reliably diagnose dry eye, as there are always several factors involved, and sufferers may report a variety of symptoms. The key to proper analysis of the various factors involved in eye wetting disorders and determination of their causes lies in a broad-based diagnostic approach.
A THOROUGH PATIENT OCULAR & SYSTEMIC HISTORY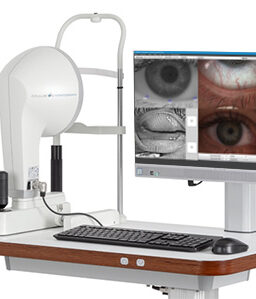 OCULUS KERATOGRAPH 5 – CRYSTAL TEAR REPORT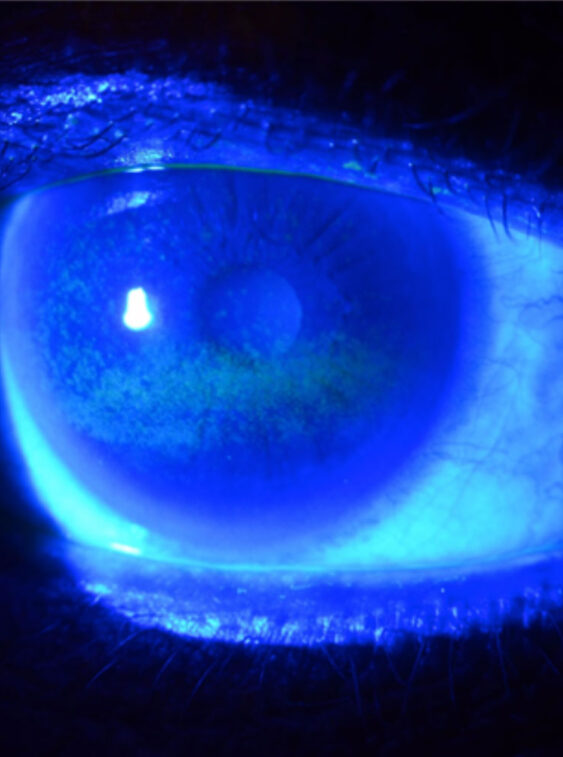 Some patients have an inflammatory marker, called MMP-9 (Matrix Metalloproteinase-9) present in their tears. By taking a sample of tears from the inner lining of your lower eyelid, we diagnose a "positive" or "negative" reading in 10 minutes. This is a crucial piece of information that can point your doctor in the proper direction for follow up therapy.
There is a certain amount of salt found in your tear film, called osmolarity. As tears evaporate, the salt becomes more concentrated. This hyperosmolarity is why many patients experience classic dry eye symptoms. We take a small sample of your tears to measure the salt content. Regular testing is a great way to monitor dryness changes over time and determine which treatment methods are successful.
In-Office Treatments


ILUX
Lipiflow
BlephEx Lid Exfoliation
Lid Margin Debridement
Prokera Amniotic Membrane
Lacrimal Irrigation
Punctal Occlusion
Scleral Lenses
Home Treatments


Oral and Topical Anti-inflammatory Medication
Autologous Blood Serum Tears
Prescriptions for Oral and Topical Anti-Inflammatory Medications
Lubricants and Ointments
Heat Masks
Lid Seal Therapy
Moisture Chamber Goggles
Nutraceuticals to Improve Tear Production
Non-Toxic Lid Hygiene Products
NuLids
Lifestyle Changes
Hydration
Stress Management
Nutrition
Non-toxic Beauty Products
Usage of Devices & Screens
Quality of Sleep
Physical Activity
WHAT TO EXPECT
YOUR FIRST DRY EYE EVALUATION
Your First Dry Eye Evaluation
The Dry Eye Center at B-Town Eyecare has the most current diagnostic technologies as well as up-to-date knowledge on all treatment options available. We provide cutting-edge treatment for dry eyes that's fully tailored to your specific situation. Here are some of the questions we will likely ask on your first visit:
How effectively are you blinking? How often?

Are your tear ducts lined up properly?

What's the osmolarity of your tears?

How fast do your tears break down?

What is your tear volume?

Do your tear ducts line up properly?

What shape are your meibomian glands in?

Are they blocked? Dirty? Infected?
Our Doctor will also conduct an in-depth assessment of indicators for other diseases and health problems which might be contributing factors to your dry eyes. We then develop a personalized treatment plan based on what we find, and ongoing based on what's working for you.
On every patient questionnaire, we ask if you are suffering from any of the typical symptoms of dry eyes. Do your eyes feel gritty? Sore? Do you feel like something is in your eye or that you just don't seem to have any tears?
Given the chronic nature of Dry Eye Disease, it's often helpful to track symptoms over time using standardized questionnaires. We use the DEQ-5 Questionnaire to assess and track your subjective symptoms of Dry Eye Disease.
Take the Dry Eye Questionnaire
If you report symptoms of dry eye, or appear to exhibit those symptoms, then we recommend beginning the dry eye exam process, which is quick, easy, and painless.
Your first visit will include the following:
Review Dry Eye Questionnaire

Oculus 5M Imaging

Evaluation of Eyelids & Blinking

Conjunctiva & Lipid Layer Imaging

Tear Breakup Time & Pattern Imaging

Meibography

Detailed Oculus 5M Report

Discussion of Treatment Plan

Follow up & Home Care
Suffering from dry eye syndrome not only diminishes your quality of life but also makes daily activities such as reading, doing sports, or even driving a struggle. We aim to restore or maintain the normal amount of tears in the eye to minimize dryness and discomfort.
Book a consultation with Dr. Bansal, who can prescribe a customized treatment plan to keep your eyes healthy and comfortable all day, every day.
How should I prepare for MY APPOINTMENT?
Many patients have tried multiple over the counter drops and remedies. Some have tried prescription drops or other professional therapies. Having a detailed list of your treatment history along with any drops or medications used previously or currently will be very helpful. Please note if you have had any adverse reactions or allergies to medications. A current list of diagnosis and systemic medications is necessary as sometimes these can be contributory to the disease process. It is also helpful to avoid using any drops at least 2 hours before the evaluation, and to arrive with glasses versus contact lenses.
Request Your Appointment Today!
If you'd like to find out more about our practice or would like to schedule an appointment
with B-Town Eyecare, we invite you to give us a call today at 206.242.8545 or,
REQUEST APPOINTMENT
Please provide the details below and we will do our best to accommodate your request.
B-Town Eyecare
19987 1st Ave S, Ste 105
Normandy Park, WA 98148
Phone: 206.242.8545
Fax: 206.244.2020
Our Culture & Core Values
Innovation | Collaboration
Respect
Authenticity | Gratitude

© 2023 All Rights Reserved | B-Town Eyecare